UV Light System Repair, UV Light System Installation & Air Filtration Services

Waukesha, WI, Hartland, WI, Summit, WI, Oconomowoc, WI, Pewaukee, WI & Delafield, WI

Breathe with confidence. Let the professionals from Pat's Heating & Air Conditioning optimize your Indoor Air Quality with specialized services in the Greater Lake Country Area. Although indoor environments are often twice as contaminated as the outdoors, proactive measures deliver sustainable improvement. We combat the impact of combustion byproducts, moisture, airborne particulate, bacteria, volatile organic compounds (VOCs), and much more. Drawing from a range of technology designed to combat degraded Indoor Air Quality, we target your specific concerns.
Expert Air Filtration Solutions
Does anyone in your household suffer from asthma, allergies, or dust/mold sensitivities? You want your home to provide a safe and healthy haven. Consider an air purifier to protect the entire home from threats such as bacteria, viruses, smoke, mold spores, dust, pollen, dander, and a wide range of contaminants. Partnering with industry-leaders such as Carrier and Honeywell, Pat's Heating & Air Conditioning offers advanced air filtration and UV lamps to not only capture and kill airborne microorganisms, but prevent surface growth within the HVAC system. The result is greater equipment efficiency and reliability, while also stopping the threat at the source. Utilized in hospitals to effectively sterilize indoor air, purification systems create healthier homes.
Aprilaire Electronic Air Purifier – Model 5000
Breathe easier with our air filtration services!
Extreme weather in the Greater Lake Country Area necessitates a tight home to prevent energy waste and excessive utility bills. Unfortunately, preventing the infiltration of outside air leads to a higher concentration of pollutants trapped inside and circulated. The perfect solution is an Energy Recovery Ventilator. It's just like opening a window, with none of the drawbacks. Replacing stagnant, stale air with fresh air, combating humidity, and trimming energy usage, these effective HVAC accessories improve health and comfort, while recovering the investment through monthly cost savings.
Renewaire Energy Recovery Ventilator
Innovative UV Light System Installations & Repairs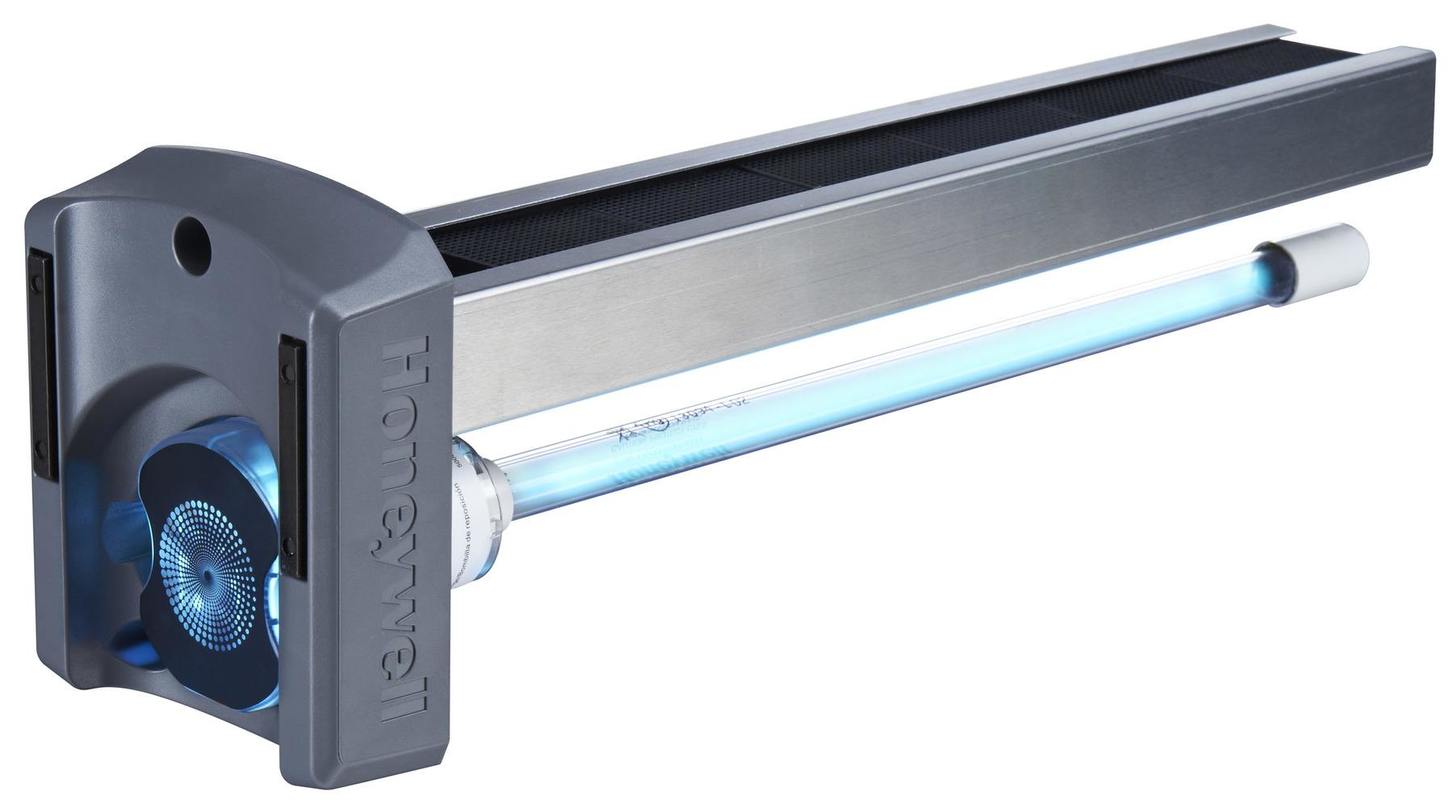 For optimal air quality in your home, consider an innovative UV light system. UV lights effectively tackle airborne contaminants such as mold spores, bacteria, dust mites, pet dander, mildew, and viruses, leading to healthier, cleaner air. The lights operate quietly, emitting a continual germicidal light, which sterilizes indoor air without releasing dangerous aerosols. Avoid negative impacts on your health from indoor pollutants with UV light technology, installed by the team from Pat's Heating & Air Conditioning!
Nature's Technology ~ Nu-Calgon
i

Wave Bi-Polar Ionization!

Nu-Calgon, iWave's technology, generates the same ions that nature creates with lightening, waterfalls, ocean waves, etc. When air passes over the iWave, ions produced by the device reduce pathogens, allergens, particles, smoke, and odors in the air. This creates a healthy environment without producing any harmful byproducts. It also breaks down passing pollutants and gases into harmless compounds like oxygen, carbon dioxide, nitrogen, and water vapor. iWave can be installed in any furnace or air conditioning system and is maintenance free with no replacement parts. Contact us today for more information!
Air Filtration Services in Oconomowoc, WI | Air Filtration System Installation Summit, WI | UV Light System Repair Pewaukee, WI
UV Light System Installation

∴

Air Filtration System Installation

∴

UV Light System Repair

∴

Air Filtration Services ∴ Waukesha, WI ∴ Delafield, WI ∴ Summit, WI

Pat's Heating & Air Conditioning

April 4, 2017

2023/12/02