We're Turning 30!
We can hardly believe it, but Pat's Heating & Air Conditioning is celebrating 30 years in business! Time flies when you're having fun—and we've enjoyed helping customers since the company opened in 1989. Day one started modestly with owners Pat and Mary Sue McNamee working out of their home office with rented garage space. We've since grown to a staff of more than 22 employees, a fleet of 14 service vehicles, and a growing office that we're currently remodeling and expanding.
A GLANCE BACK AT OUR FIRST YEAR
To give you an idea of what was going on in the world when Pat's Heating first opened, here are a few facts from 1989:
A gallon of gas cost 97 cents
A first class postage stamp was 25 cents
"Batman," "Indiana Jones and the Last Crusade," and "Lethal Weapon 2" were the highest grossing films
"Look Away" by Chicago was the #1 song on The Billboard Hot 100 Chart
Thank You for 30 Wonderful Years
HERE'S TO MANY MORE!
A lot has changed over the last 30 years, but our passion for people hasn't. Keeping your family safe and comfortable isn't just our job—it's what we love to do. That's why we've worked hard to provide the same outstanding service for three decades.
We cannot thank our loyal customers and employees enough—without you, Pat's Heating wouldn't be what it is today. We're honored that our neighbors trust us to take care of their homes and businesses and we look forward to helping them for another 30 years and beyond!
Pat's Heating Has a Passion for People—Our Team Members are Part of the Family, Our Customers are Friends
In 1989, Pat's Heating & Air Conditioning started small, with just the owners, Pat and Mary Sue, and a single technician. Over the years, the company has grown steadily customer by customer, service call by service call, installation by installation.
Our pledge to excellence at each and every point of customer contact has allowed us to expand our facilities and add more dedicated people.
Technology in the HVAC industry changes rapidly and we provide ongoing education and training for our techs. This means they can provide you with the most up-to-date information and advice. We are proud that many of our staff have remained with us over the years and helped build this company into what it is today.
We're the Friendly HVAC Service Team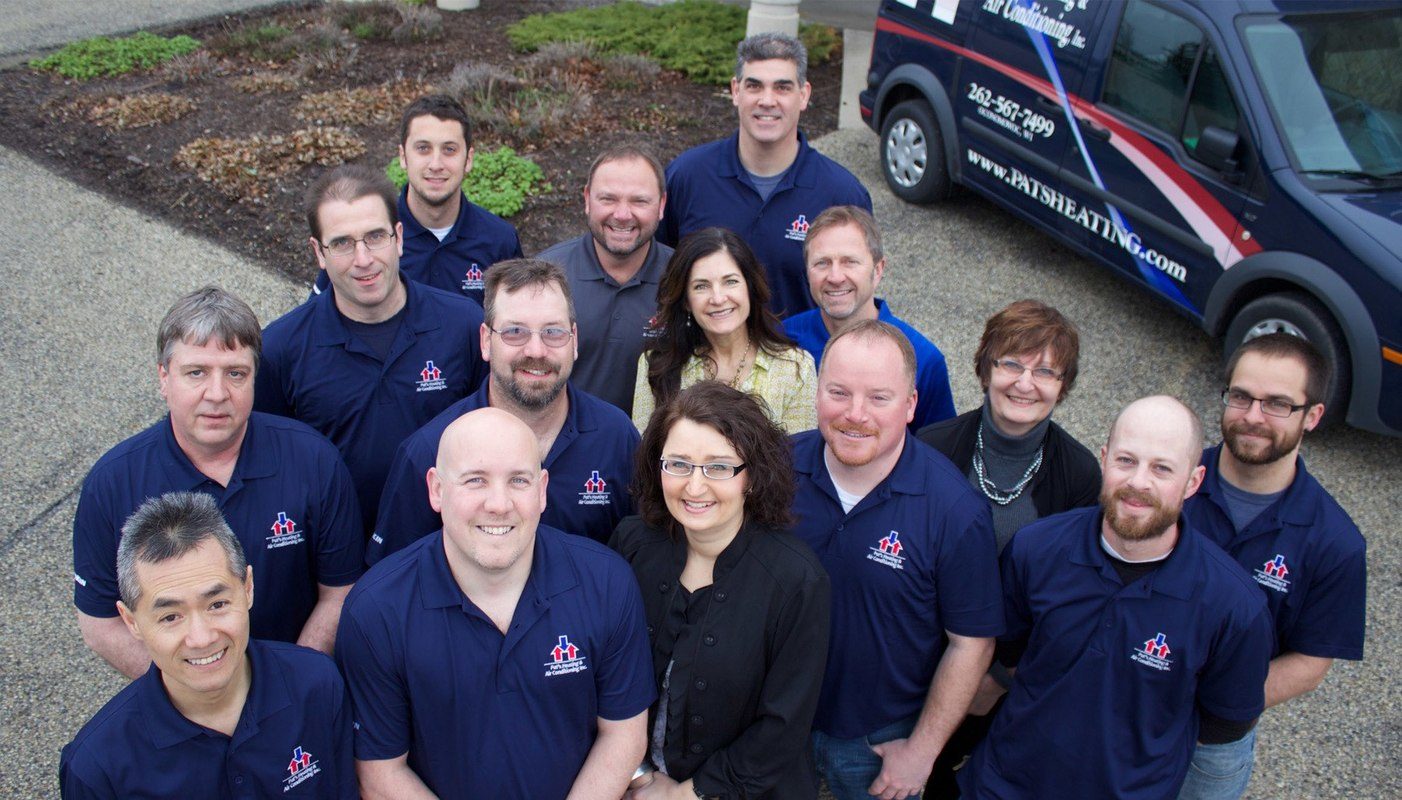 It's pretty simple—we like our customers and our customers like us. Everyone knows Barb, our service coordinator, and many homeowners have a favorite technician they ask for by name. You'll get the small-town treatment with Pat's Heating employees—combined with the benefit of all the product offerings of major players like Carrier and many more.
Rely on the Heating, Cooling, and Home Comfort Specialists in the Greater Lake Country Area
As we embrace the future, you can trust us to continue to provide "Service that Exceeds Your Expectations," which has been our motto since the very beginning. Call us, contact us online, or stop and learn why so many of your neighbors trust Pat's Heating.
Pat's Heating & Air Conditioning
April 4, 2017
2020/06/02