Doing Our Part in the Community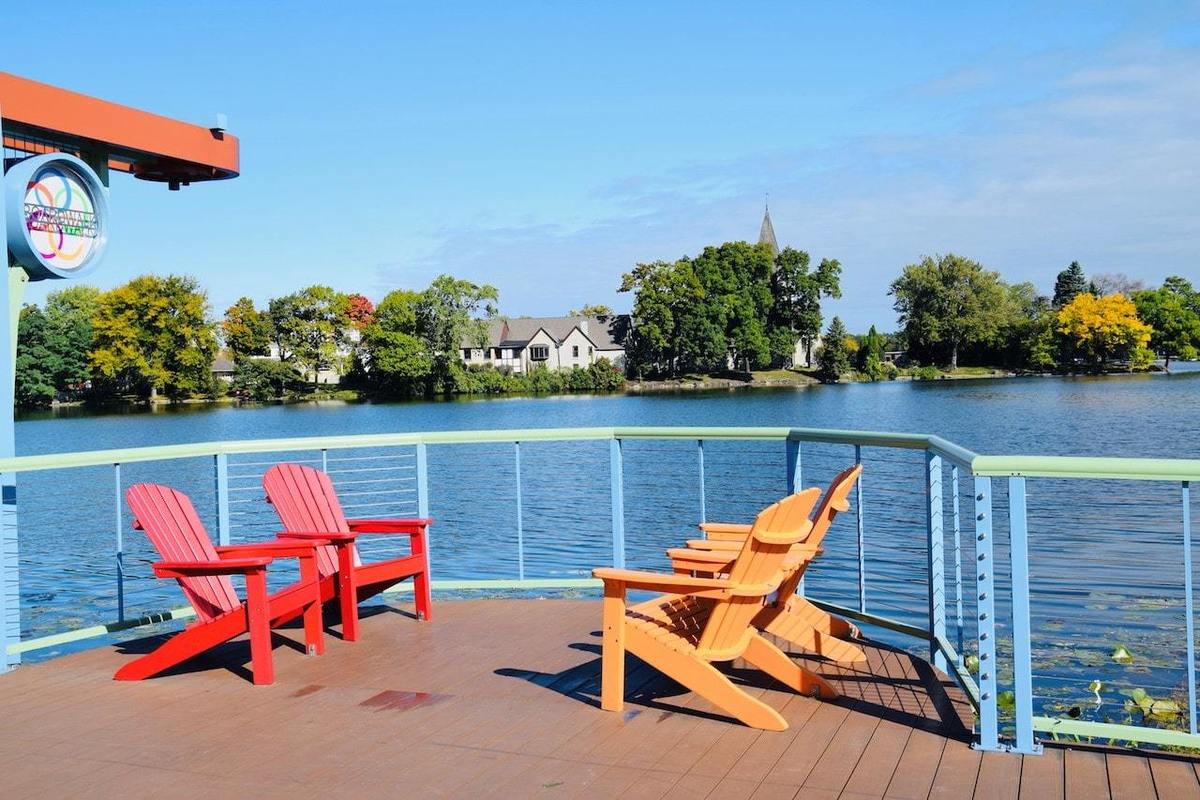 As a family-owned business, we are part of Waukesha County's Greater Lake Country area. That's why we've made it a point to have a strong presence in the area through community involvement. Our owners and employees contribute through financial support and volunteer hours to improve and enrich our communities—where we all live and work. It's just one more way we can demonstrate our commitment and passion to the people we serve.
Highlights of Programs and Groups We Support
Miracle Field – YMCA @ Pabst Farms, Oconomowoc

Partnering with our local YMCA has always been an easy choice in how we support our community. We've joined others in making this dream come true for those with special needs.
The Miracle Field is a custom-designed baseball diamond with a cushioned, rubberized, completely flat surface providing those with special needs a special place to play ball! The field allows children (four years old and up) with varying abilities the opportunity to get off the bench and play—eliminating any barriers for them. The rules are simple: Everyone hits, everyone gets on base, and everyone crosses home plate.
Lake Area Free Clinic – Oconomowoc

There are many things in Lake Country that we are so proud of. One of them is our "Free Health Clinic." The Lake Area Free Clinic offers those without health insurance the medical treatment they need. Our community clinic has helped thousands in the area and is staffed by over 200 volunteers. It is a safety net for those that would otherwise go untreated.
Oconomowoc Area Foundation – Local Giving. Lasting Value.
The Oconomowoc Area Foundation was created in 2002 as a vehicle to provide an easy and effective way for those who want to support local charities in our own backyard. Their focus is on five areas: caring for children, developing youth, helping those in need, preserving our environment, and enriching the community economically and culturally. The organization has enriched our community in countless ways. We are proud to support them.
Oconomowoc Parks & Recreation Department
For many years we have sponsored the adorable little league baseball teams through the Oconomowoc Parks & Recreation Department. Those little "sluggers" have a great time engaging in the timeless, "red, white and blue" American sport – baseball.
ProHealth Care's Lake Walk for Cancer
We all know someone touched by cancer. Supporting ProHealth Care's annual Lake Walk for Cancer is a simple way to help researchers find a cure. It's as simple as that.
Rogers Memorial Hospital

Rogers Memorial Hospital is a diversified behavioral healthcare system offering treatment for individuals suffering from depression, mood disorders, eating disorders, obsessive compulsive disorder, anxiety, post-traumatic stress disorder, and various addictions.
Imagination Station

Our own community built (in seven days!) a universally accessible playground. Our playground is a one-of-a-kind play area, designed to be 100 percent accessible and safe for kids of all ability levels. With 16,000 square feet of play area, it's a dream come true for big and small kids alike.
Angel's Grace Hospice – Oconomowoc

Angel's Grace Hospice cares for loved ones with dignity and compassion as they approach their final days. With patient comfort as their primary goal, staff members work to alleviate pain to ensure the loved one has a peaceful end-of-life experience surrounded by family and friends.
Moonlit Movies

An Oconomowoc tradition, Moonlit Movies has provided movie nights at Fowler Park for nearly a decade. Pre-movie entertainment and food are provided by local businesses and can include live music, a Badgerland Water Ski show, giant bounce houses, contests, and more. Movies begin at dusk on a 40-foot screen that is set up at Fowler Park. This free family event is open to all, run by volunteers, and funded by community-minded businesses. Last year, Moonlit Movies organized a fun-filled event for the 75th anniversary showing of The Wizard of Oz, which premiered on August 12, 1939 at the Strand Theater in Oconomowoc!
Cornerstone Basketball

Cornerstone Basketball hosts an annual camp for local grade school boys and girls. They also conduct a clinic for special needs athletes. The mission is to instruct young players in the fundamentals of the game of basketball in order to build a strong foundation when competing in grade school, high school, and beyond.
Other Organizations We Support:
Oconomowoc Rotary
Oconomowoc Festival of the Arts
Zachariah's Acres
Oconomowoc Junior 5-0's
Campus Way
Silver Circle Sports Events, LLC
Wisconsin Wildlife Federation
Lake Area Club
German Christmas Market
Pat's Heating & Air Conditioning
April 4, 2017
2023/12/02